Intuitive communication within the team and external service providers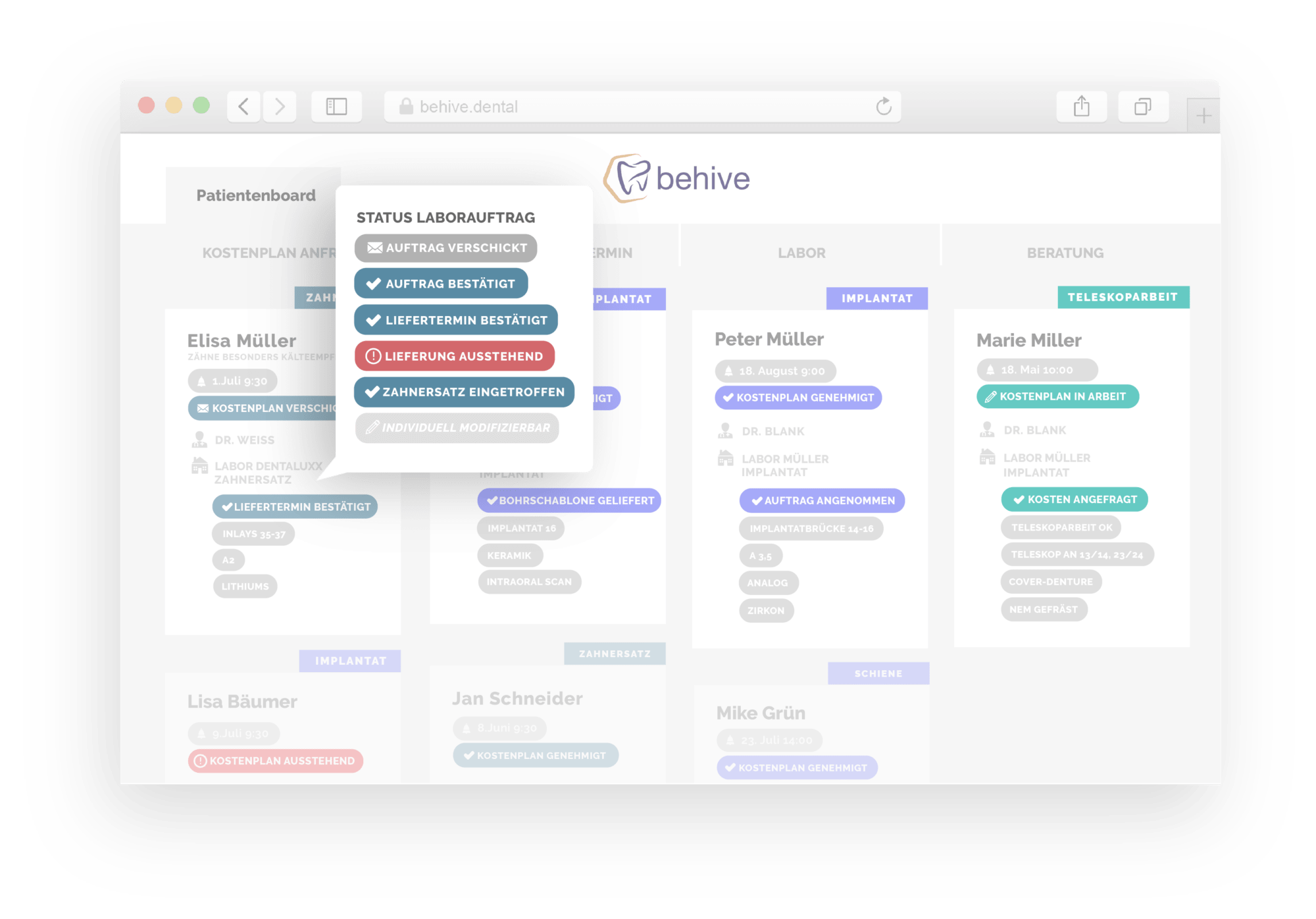 Further solutions for better communication in your dental practice
Solutions for better communication in your dental practice
Status updates of external service providers
Current status of lab orders or important deliveries at all times
Contextual communication
Never lose sight of relevant patient information. Message dialogs exactly where they are needed.
Delegate tasks via voice control
Quickly & easily delegate tasks via Mobile App
Easy project management
Project-oriented and contextual exchange. Collaborative work on excel tables and much more.
GDPR (General Data Protection Regulation) conform live chat
Practice announcements and faster exchange of information, all within the law
Daily status reports
Daily email status reports on new notifications, live chat and overdue tickets
Notification center
Message center for all important patient-updates and projects
Automated reminders & notifications
Recurring events and tasks are communicated automatically
Help center
Online access to training videos, guidelines and best practice tips
Smarter. More intuitive. Better.