Smart controlling & automation of practice processes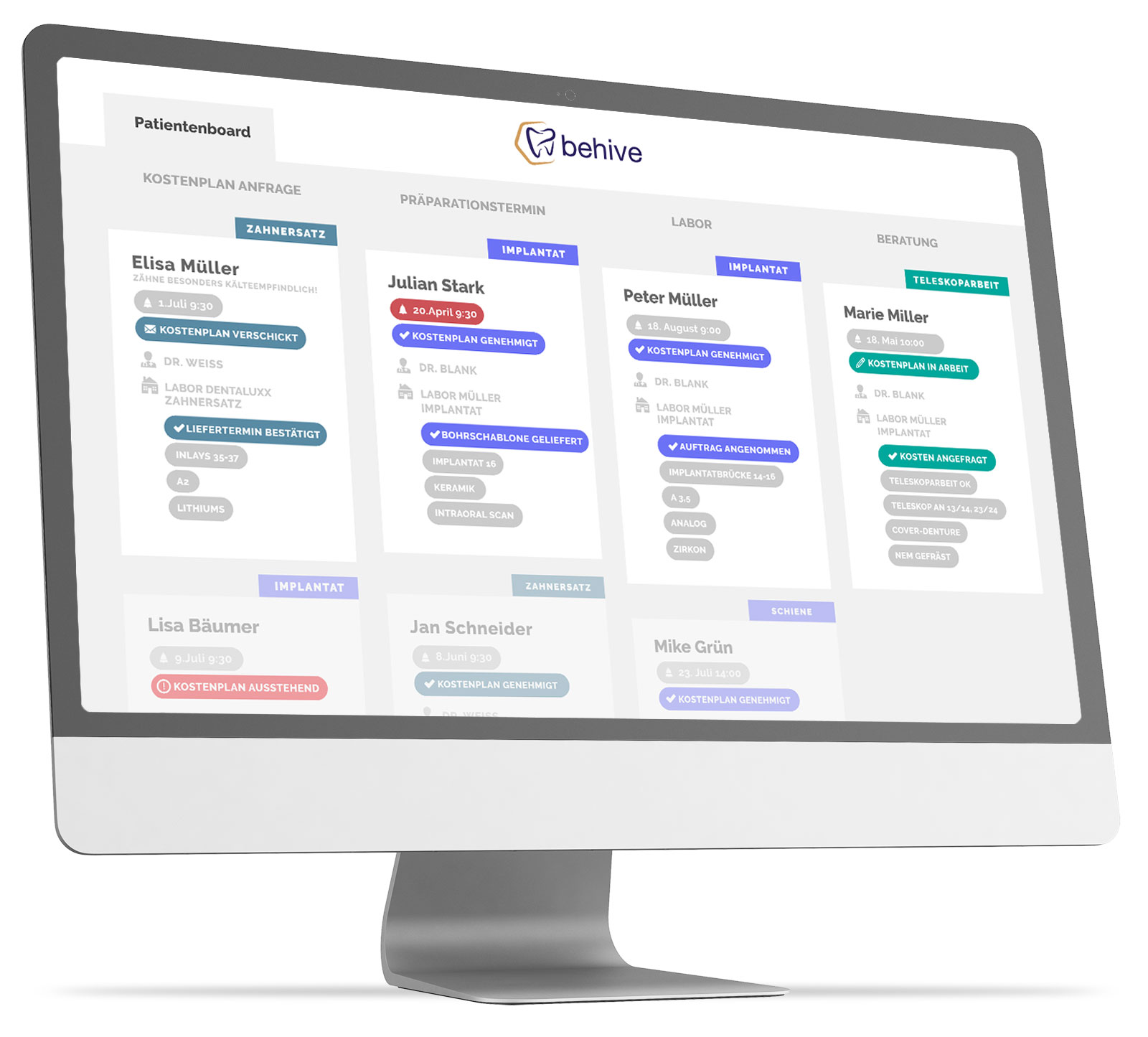 Further overview of process management functions
Further overview of process management functions
Patient board
More efficient patient care through standardized, but individually created treatment concept with schematic treatment phases
Cost plan management
Overview of all ongoing cost plans. Direct feedback on current status
Task management
Overview of ongoing tasks. Every employee receives his or her own work environment
Teams
Individually assign dentist & colleagues to projects & patients. This way, everyone on the team's focus is exactly where it needs to be
Patient information
Tooth color, individual needs… all relevant patient information in one spot
Complete case tracking
All work steps, updates and alterations are listed clearly and chronologically. This way the process can be traced back in detail.
Automated reminders, information & events
Comprehensive automated reminders in the cost plan process, automated recommendations for consultation appointments, for example for planning dental prosthesis and automated information on DVT evaluations for consultations and much more
Shopping list
Every team member can create shopping lists and assign them to other team members at any time
Automation & routines
QM functionality using recurring tasks and check lists: efficiency through experienced work processes
Smarter. More intuitive. Better.